Amalgamate 2012
An exhibition of the work of Louise Gibson
11.00 till 18:00
(Opening 7pm 27 October, daily from 28th October -24th November )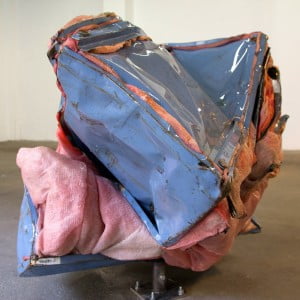 Venue: Courtyard Gallery
Category:
"I don't deliberately depict 'something' and rework familiar and nostalgic materials combining them with resins and lacquers to give the work a physical weight and permanence."
Ticket Price: Free, non ticketed
Age Group: Universal
Industrial resin in different combinations and formulas. Worked out in co-operation with chemical researchers, the work combines various nostalgic or manmade fabrics and materials, inventing their existence and revising their identity, creating organic and complex forms.