Amanda Harlech Talk
17 August, 2012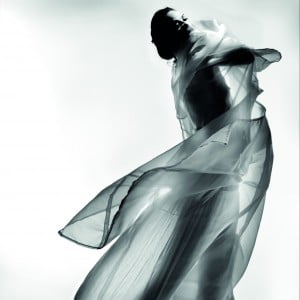 Venue: The Dissection Room
Category:
Tagged:
Edinburgh International Fashion Festival
Ticket Price: £12.00
/ £7.00
Age Group: Universal
DAY TICKET: £35.00 (£17.00)
"The dust of a Spanish street in a stray breeze, spiraling like a flamenco dancer in the wavering midday heat, the sound of the bullfight on a black and white TV high on a shelf in a dark shuttered bar and the winged sweep of John's Galliano toreador coat…"
Here Lady Amanda Harlech writes about one of the poignant 'flashpoints' in her career as muse and core collaborator to John Galliano and Karl Lagerfeld at Chanel that will form the body of her talk at the festival. Set against the visual backdrop of a selection of couture pieces from her private collection, Amanda Harlech will take us on a journey through her fascinating role in fashion, highlighting dramatic moments in her career and unveiling her primary role in the poetic process of conceiving a new collection.
There will be an opportunity to ask questions at the end of the talk.