Auricle Ensemble: The City
Auricle Ensemble
28 January, 2013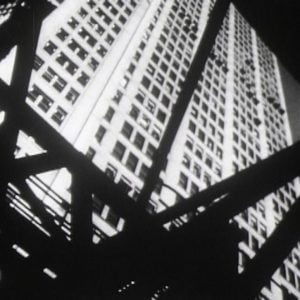 Venue: The Dissection Room
Category:
Ticket Price: £12.00
/ £10.00 (£8.00 for under 26, with ID)
The Auricle Ensemble performs live alongside a showing of seminal documentary 'The City'. Produced for New York's 1939 World Fair, it was written by Lewis Mumford who was greatly inspired by Scot, Sir Patrick Geddes. Aaron Copland's accompanying score has been described as "an astonishing missing link not only in the genesis of Copland's Americana style but in American music and cinema" (LA Times). Actor Crawford Logan narrates live alongside twenty musicians directed by Chris Swaffer. The evening concert also features premieres of Copland's 'Quiet City' (original version), 'Sprawl' by Steve Forman and an introductory talk.
www.auricleensemble.org.uk – Pro chamber ensemble based in Scotland – Find us on Facebook/Twitter @auricleensemble
Narrator: Crawford Logan
Conductor: Chris Swaffer, Auricle Ensemble
Directed and Photographed: by Ralph Steiner and Willard Van Dyke
Writer: Lewis Mumford
Music: Aaron Copland
USA 1939, 120m inc interval, N/C 12+, English
Thanks to Summerhall, PRS for Music Foundation, Boosey & Hawkes and the Aaron Copland Fund, Naxos, Architecture+Design Scotland, CMM Architects Glasgow, Kevin Murray Associates, Prof Stuart Gulliver at University of Glasgow.