Balkanarama!
Balkanarama Productions
10 & 24, August, 2012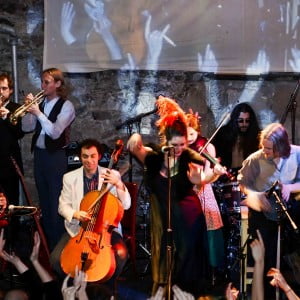 Venue: The Dissection Room
Category:
Ticket Price: £9.00 advance, £11.00 on the door
Balkanarama gives its audience an opportunity to properly indulge in the tastes and sounds of the Balkans: dance, jump, sing, cry, scream, laugh, drink, sigh – party proper Balkin style! All accompanied by exquisite Gypsy dancing, live visuals and home-made rakija plum brandy!