Bigmouth
SKaGeN/Valentijn Dhaenens
19 - 26 August, 2012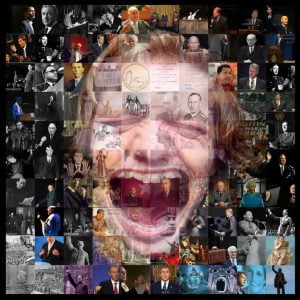 Venue: Demonstration Room
Category:
"Some of the speeches are painfully personal and some are painfully embarrassing. But all of them are extremely clarifying...BigMouth presents itself as an indispensable lesson in oratory"
Knack Magazine
Ticket Price: £10.00
/ £8.00
Age Group: 16+
Preview: 19 August (£5.00)
Valentijn Dhaenens pays a tribute to 2500 years of oration. Using fragments of well-known and lesser-known speeches, he shows that the tricks of the trade hardly changed. He who picks his words well, can turn the weakest argument into the strongest. The absolute truth doesn't exist. It is just a pretty lie for those who aspire world power, or just the hand of their beloved.
Check out the trailer on youtube