Braw Gigs and Summerhall Present Helm plus guests
19th January, 2013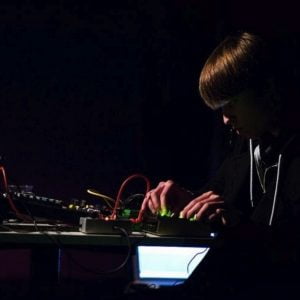 Venue: Red Lecture Theatre
Category:
Ticket Price: £5.00
A night of experimental music  from Helm, Phil Minton & Luke Poot Duo and Dead Labour Process.
Helm
Helm is Luke Younger – a sound artist and experimental musician based in London, working with a vast array of revolving instrumentation and abstract sound sources. Younger's compositions build a dense aural landscape that touches on musique concrete, uncomfortable sound poetry, noise and hallucinatory drones. This sound is steered through a melange of fringe territories: glacial drone meditations, reconfigured gamelan clusters, and howling walls of organized feedback, all coalesced in a post-industrial fashion with a commitment to homemade exploratory zeal. For the past ten years, Younger has also performed extensively in Europe and the US with Steven Warwick as pioneering avant-drone duo Birds of Delay.
Phil Minton & Luke Poot Duo
Avant-garde vocalist and trumpeter Phil Minton has been performing and collaborating with countless musicians for over 30 years. Born in 1940 in Torquay from a family of singers, he performed and sung with jazz groups from the tender age of 16 and has been performing extensively as an improvised singer since the 1970's. He was a NESTA awardee in 2005 and in the last 15 years has travelled to many countries with his "Feral Choir", an improvised workshop and live concert for anyone willing to take part and sing.
He will be joined on the night by Luke Poot who runs the excellent DIY label Poot Records and has performed and toured with Hard Pan, Acrid Lactations and countless others.
Dead Labour Process
Loops, tape squeal and rumbled electronics from Euan Currie whom also performs in Muscletusk and is the head honcho of Unverified Records. Dead Labour Process explores found and re-imagined cut up's of sound, piecing together samples and strands from various sources whilst blending it all into a Dadaist palette.
The List have written a small music round up of what to watch in 2013, check this out to see what has been said about Braw Gigs!