Braw Gigs & Summerhall Present : High Wolf, Wounded Knee & King Rib
29th January, 2013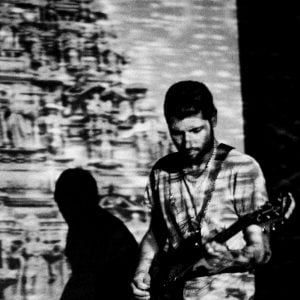 Venue: Red Lecture Theatre
Category:
Ticket Price: £5
Braw Gigs and Summerhall present 3 unique acts.
"France's High Wolf possesses a natural-born ability to zero in on the tones most conducive to inducing transcendental states. Prolific without wearing out his welcome, this guitarist and manipulator of effects boxes looses fervid streams of fever-dreamy drones that suffuse any room they enter with mystery. High Wolf's tracks carry the uncanny sense of sounding as if they've been sluicing since the beginning of time, and that he had the graciousness to siphon them for teasingly brief absorption before they shimmer off to the vanishing point. This elite droneur is one of the few musicians who could title a release A Guide To Healing without it coming off as an ironic gesture or a laughable boast." – Holy Mountain
Having toured the world extensively over the last few years and with some very solid releases on Not Not Fun and Holy Mountain records, it's a great pleasure to welcome back High Wolf to Edinburgh this January in what should be a pretty mind altering set.
Leith's very own shamanic soothsayer will be performing his very own brand of homebrewed yarns with either a loop pedal or a t'wa stringed guitar. Building bridges between the traditional and outer realms of the music fringe, Drew Wright has been entertaining audiences with natural ease for some time now. Always different but strangely familiar, Wounded Knee performances are an Edinburgh institution.
The solo moniker of Graham Stewart from Scrim and countless other projects. King Rib brings a dancefloor thud and industrial synth bliss to the po faced, crossed armed faction of the DIY scene. Sharply dressed with sharply honed sounds, expect librarian jams aplenty from this suave slickster.