Cadillac
Mouth to Mouth Republic
15 - 24 August, 2012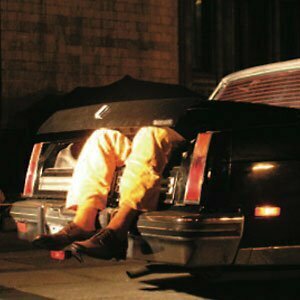 Venue: Back Street
Category:
Ticket Price: £10.00
/ £8.00
Age Group: Universal
The performance is a lottery-show, similar to the Wheel Of Fortune, where you can win the main prize. The rules are simple – everyone who buys a ticket and takes part in the lottery has a chance to win the Cadillac. Is this a fair game? Would you ask such questions when there is a priceless and attractive Cadillac within your grasp? "Cadillac" is a performance about the blind lust for wealth, love, power and other attributes associated with happiness. It's about those 'money-grabbers' who know how to generate this demand and use it to serve their own purposes.
"Powered by the Adam Mickiewicz Institute, as part of Polska Arts programme."