Collective Dreaming
Jonathan Freemantle and Frode Bolhuis
10 October - 16th October 2012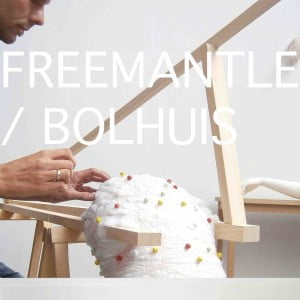 Venue: Courtyard Gallery
Category:
Ticket Price: Free, non ticketed
Age Group: Universal
Bolhuis and Freemantle studied together in London in the 1990s and have remained close friends ever since. This is the first time they have exhibited together. Bolhuis is an Amsterdam based sculptor who's work has already gained prominence in Holland and beyond whereas Freemantle works primarily in the field of painterly abstraction.
Both painter and sculptor are united by a similar pursuit in their work; the search for the real, the immediate, the quietly reverberating sublime.
There will be an artists' talk and an open studio at Jonathan Freemantle's space at Summerhall during the period of the exhibition.
Artist's talk: Saturday 13th October, 2pm
Opening preview: Tuesday 9th October, 6-9pm