GALA SHOW: Harvey Nichols in aid of Maggie's
17 August, 2012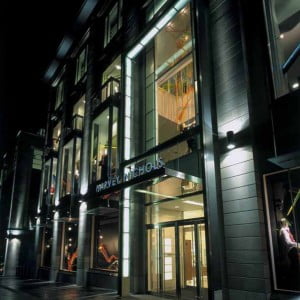 Venue: The Dissection Room
Category:
Tagged:
Edinburgh International Fashion Festival
Ticket Price: Donations accepted
Age Group: Universal
Join us to help raise funds for a truly special charity, Maggie's Cancer Caring Centres. Enjoy a runway show and a champagne reception showcasing a selection of this season's most stunning pieces from Harvey Nichols, Edinburgh.
Expect couture from designers' collections from Harvey Nichols including Helmut Lang and Stella McCartney, plus millinery from Joyce Paton.
Founded in Scotland by the late Maggie Keswick Jencks, Maggie's Cancer Caring Centres empower people to live with, through and beyond cancer by bringing together professional help, communities of support and building design to create exceptional centres for cancer care.
"Maggie's Centres are for anyone affected by cancer. They are places where people are welcome whenever they need us – from just being diagnosed, or undergoing treatment, to post‐treatment, recurrence, end of life or in bereavement.
We also welcome family and friends, as they are often deeply affected by cancer too. We know that those who love and look after someone with cancer can feel just as frightened, vulnerable and uncertain."