G(host) City
Virtual Festival
03 - 26 August, 2012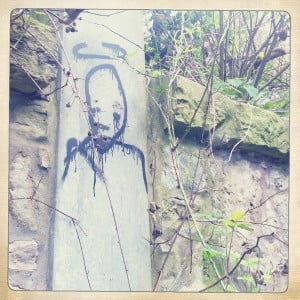 Venue: Summerhall
Category:
"A remarkable experience"
The Scotsman
"It's not a vision they give you on the tour buses and is all the better for it"
The List
Ticket Price: non-ticketed
Please go to the Summerhall Box Office to collect Virtual packs. A deposit may be required.
Launched in 2011, (g)Host City is a new 'virtual festival' for Edinburgh. There are no tickets and no performers (other than you) – instead the festival operates entirely from its website, www.virtualfestival.org, where you can access an exciting and eclectic programme of site-specific, psychogeographical performances, designed to be experienced on the move and at any time.
Search our map at www.virtualfestival.org for one that suits you – then download it to your smartphone, or join us on a treasure hunt. We are in residency at Summerhall during the 2012 Fringe – keep an eye out for special announcements.