Guide To The Poles: Art of Freedom
Adam Mickiewicz Institute
15 August, 2012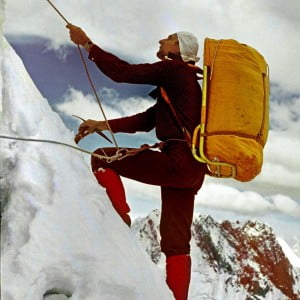 Venue: Red Lecture Theatre
Category:
Tagged:
Polish Programme
Ticket Price: £3.00
/ £2.00
Age Group: Universal
At the height of Socialist power in Poland a small number of dedicated climbers succeeded in scaling the highest peaks of the Himalayas. How was such an incredible feat achieved at a time of heavily restricted international travel? Art of Freedom thrives to depict the very essence of Polish Himalaism while also pondering ideas of freedom and survival.
Art of Freedom is part of Guide to the Poles, a series of documentaries commissioned by the Adam Mickiewicz Institute which looks at how the Polish people found freedom and creativity in unexpected places during the Communist era.
Directed by Marek Klosowicz, 2011