Hamilton & Inches
17 August, 2012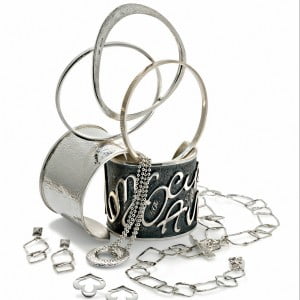 Venue: The Dissection Room
Category:
Tagged:
Edinburgh International Fashion Festival
|
Workshop
Ticket Price: £12.00
/ £7.00
Age Group: Universal
Join some of Hamilton & Inches' award-winning team of silversmiths and become familiar with the finer details of the art.  Show them how it's done – all will be revealed at the Edinburgh International Fashion Festival, 2012.
Hamilton & Inches, Scotland's leading jewellers has been synonymous with quality, luxury and tradition since it opened its doors onto Princes street in 1866.  A move to George Street and nearly 150 years later, they are still creating pieces that appeal across the generations.  H&I believe the fusion of fashion, style and elegance is achieved by knowledge, skill and a delicate balance between trendy and timeless 'forever' pieces.  Their jewellery is bold yet wearable and entirely handcrafted in the UK, a rarity within a world of outsourcing and mass production.
Discover how the Hamilton & Inches' team use their traditional working tools and skills; try your hand at some classic silversmithing techniques and gain insight into this increasingly rare art form.  View our newest collections on display and watch Scottish jewellery making take on a new and exciting modern twist.