Justice for Sergei
Dir:Hans Hermans & Martin Maat, 2010
22 August, 2012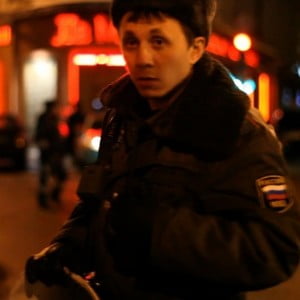 Venue: Cairns Lecture Theatre
Category:
Tagged:
Karama Human Rights Film Festival
Ticket Price: £3.00
/ £2.00
Age Group: 15+
Justice for Sergei is an award-winning documentary about Sergei Magnitsky, a Russian lawyer who died in November 2009 at the age of 37 under excruciating circumstances in a Moscow detention centre, still awaiting trial. His death fuelled international outrage, but inside Russia the government officials responsible were never brought to justice. Justice for Sergei tells the story of an ordinary man who paid the ultimate price while trying to expose the corruption gripping Russia today. It won the Cinema for Peace Award for Justice 2012 in Berlin.
Part of the Karama Human Rights Film Festival at Summerhall.
http://karamafestival.org/?p=519