Lyceum Youth Theatre: Deck the (Summer)Halls
Lyceum Youth Theatre
14 December, 2012
7pm (LYT 3) and 8pm (LYT 1)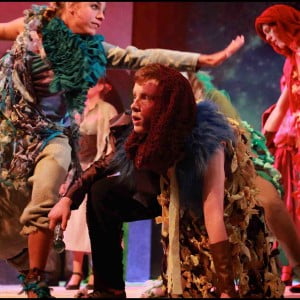 Venue: Main Hall
Category:
Ticket Price: £7.00 per performance
/ £6.00 (for performers and students only)
Age Group: Universal
After 2011's acclaimed Kick Ass Christmas. Senior Lyceum Youth Theatre is excited to bring its 2012 festive shows to one of Edinburgh's newest and most exciting venue Summerhall.  LYT Deck the (Summer) Halls will showcase some of Scotland's finest young theatre makers from this remarkable youth theatre.
7pm = Senior LYT 3 present Childs Play devised by the company
8pm = Senior LYT 1 present a review of new Christmas shows created for Edinburgh's primary schools devised by the company
"The Lyceum Youth Theatre has a high reputation, and it has rarely been so well deserved as in this unforgettable and disturbing new show" The Scotsman on LYT's production of Bassett by James Graham.