Matthew Clark (United Visual Artists)
19 August, 2012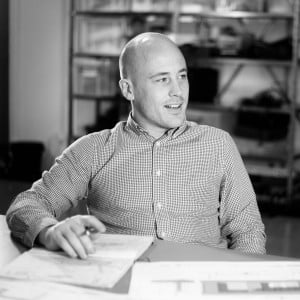 Venue: The Dissection Room
Category:
Tagged:
Edinburgh International Fashion Festival
Ticket Price: £12.00
/ £7.00
Age Group: Universal
UVA's work has been exhibited at institutions including the V&A, the Royal Academy of Art, the South Bank Centre, the Wellcome Collection, Opera North Leeds, Durham Cathedral and The British Library. Their artworks have also toured internationally to cities including Paris, New York, Los Angeles, Tokyo, Hong Kong, Melbourne and Barcelona. UVA also have public art works on permanent display in London, Bristol, Toronto and Istanbul.
UVA's designs for live performance have led to commissions for venues such as the Tate Modern turbine hall, the Serpentine Gallery, Madison Square Garden in New York and Trafalgar Square London. UVA have collaborated with musicians including Massive Attack, 
Jay Z, U2, Chemical Brothers, the Red Hot Chili Peppers 
and Battles.
In 2007, UVA's responsive light and sound sculpture Volume won a yellow pencil at the D&AD awards, and featured in the London Design Museum's 'Design of the Year' show in 2008. 'Speed of Light' was nominated for 'Design of the Year' in 2010, and 'High Arctic' nominated in 2011. UVA were awarded a distinction for their kinetic installation Chorus at the 2010 edition of Prix Arts Electronica. In 2011, 'Speed of Light' was awarded a Creative Review Annual and listed in the Annual as 'Best in Book'.