Pam Hogg Runway Show
18 August, 2012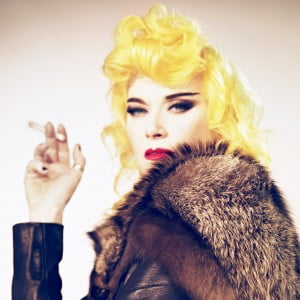 Venue: The Dissection Room
Category:
Tagged:
Edinburgh International Fashion Festival
Ticket Price: £16.00
/ £7.00
Age Group: Universal
Scottish born Pam Hogg is fashion royalty, an iconoclast and 'one of the most original, inventive, creative designers in Britain'. Her thrilling collections over the years have gained plaudits and awards, each collection eagerly awaited.
Hogg has moved freely between the fashion and music industries, repeatedly bringing her characteristic aesthetic and 'punk' influences to both fields. Her varied and dynamic career has seen her dominate the fashion world with a series of daring collections and performing in various bands supporting the likes of The Pogues, The Raincoats and Debbie Harry.
With supporters that include Vivienne Westwood, Kate Moss, Siouxsie Sioux, Stephen Jones, Nick Rhodes, Alison Mosshart, Gareth Pugh, Judy Blame, Suzanne Bartsch, Kate Nash and Jo Wood, Pam Hogg is widely regarded as one of the most exciting designers working today.
This show will present a collection of her most important pieces from AW/09 – AW/12, including some of the stunning finale pieces from these collections.
Join us for this rare opportunity to see this sumptuous retrospective, Pam Hogg's personal selection of highlights from the collections: 'Time Machine' AW/09, 'Goddess at War' SS/10, 'Valley of the Shadow of Darkness' AW/10, 'To Kingdom Come' SS/10, 'Far From the Madding Crowd' AW/11, 'Notre Dames' SS/12 and most recently, 'Wild Life' AW/12.
Stay with us after the show for the official afterparty, also in the Dissection Room, with live music and a DJ set by artist, Jim Lambie.