Mike McCormack (fiction, Galway) & Jean Bleakney (poetry, Belfast)
Part of Disassociated States; writing from the North and South of Ireland. Five of Ireland's leading writers come to Summerhall.
25 August, 2012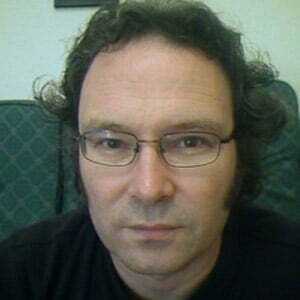 Venue: Anatomy Lecture Theatre
Category:
Tagged:
Disassociated States
Ticket Price: £3.00
/ £2.00
Born in 1965, Mike McCormack is the author of one collection of short stories, Getting It in the Head (Henry Holt, 1998), and two novels, Crowe's Requiem (Henry Holt, 1999) and Notes from a Coma (Vintage, 2006). He currently lives in Galway, where he teaches writing at the National University of Ireland.
JEAN BLEAKNEY was born in Newry, Co Down in 1956 and attended Queen's University Belfast. She has published three collections of poems, The Ripple Tank Experiment (1999), The Poet's Ivy (2003) and Ions (2011), all from Lagan Press. Formerly a biochemist, she now works in a garden centre in Belfast.
Part of "Disassociated States"; a series of literary events in association with Irish Pages, featuring leading writers from the North and South of Ireland.