Small Social Sculptures – An exhibition of Joseph Beuys' Announcement cards.
Joseph Beuys
15th December 2012 - 22nd February 2013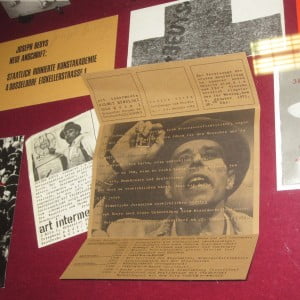 Venue: War Memorial Library
Category:
Ticket Price: FREE
Joseph Beuys was an artist who often created postcards as artworks and for most of his gallery exhibitions other "announcement" cards were sent out. This small exhibition displays over one third of ALL of the cards released by the artist in his lifetime including some unique postcard works.