White Rabbit Red Rabbit
Aurora Nova Productions
18, 20 & 22 August, 2012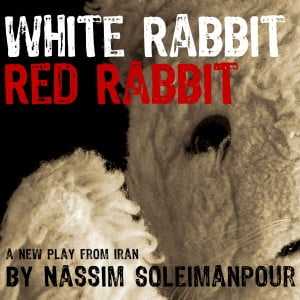 Venue: Red Lecture Theatre
Category:
Ticket Price: £10.00
/ £8.00
Age Group: 14+
I was born on Azar 19th, 1360 in Tehran. That's Tehran, December 10th, 1981 in Christian years … ' Imagine being 29 and forbidden to leave your country. Nassim Soleimanpour dissects the experience of a whole generation in a wild, utterly original play from Iran. Forbidden to travel, he turns his isolation to his own advantage with a play that requires no director, no set and a different actor for every performance.
Arches Brick Award Winner 2011.