William McGonagall Exhibition
Charles Nasmyth
30th September - 14th October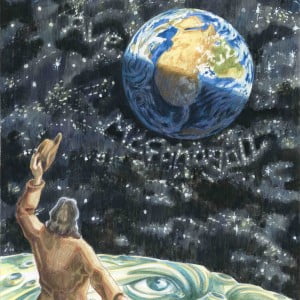 Category:
To mark the 110th anniversary of William McGonagall, 'The World's Worst Poet', an exhibition of the original artwork from Charles Nasmyth's acclaimed book 'The Comic Legend of William McGonagall' .
The Comic Legend of William McGonagall is a very personal interpretation of the life and work of Scotland's master of doggerel, William McGonagall. The artist, Charles Nasmyth, conceived of the work as a pictorial story with illustrated verse, now a graphic novel published by Waverley Books. Summerhall's current exhibition is the first time the original artwork has been exhibited in Edinburgh and marks the 110th anniversary of the death of the poet in the city, in South Clerk Street, in a room above the modern day pub called The Captain's Cabin on the 29th September 1902. The spot lies less than a mile away from the Summerhall gallery and is also close to Greyfriars Kirk where the poet was buried in an unmarked grave.
For more information on William McGonogall see www.mcgonagall-online.org.uk.