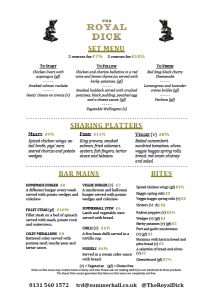 Category:
We, The Royal Dick have launched our brand new and totally delicious menu. The set menu has been aimed to be competitive in price and packed with flavour and seasonal produce. This will change every two weeks, so keep coming back to us!
Our homemade burgers will change weekly, please do let us know which is your favourite one.
Follow us on Twitter (@theroyaldick) and like us on Facebook and let us know what you think.
The RD team.