1759
Group Show (Artists from Philadelphia)
31 May - 12 July, 2013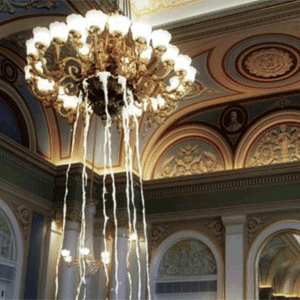 Venue: Summerhall
Category:
Six artists working in Philadelphia and the surrounding region are represented in this exhibit put together by EIXchange and Summerhall as the first of several cultural exchange exhibits between American and Scottish artists. Emerging International Xchange was conceived from the needs of emerging artists and curators with aspirations to exhibit internationally. EIXchange's role is to facilitate and aid emerging artists and curators in building an international network.
The show's title, 1759 references the year Benjamin Franklin took his first journey from Philadelphia to Scotland. Franklin eagerly participated in the intellectual and cultural life of Edinburgh and formed lifelong friendships with some of the most important figures of the Scottish Enlightenment. It is in the spirit of that historical cultural exchange that EIXchange titled its inaugural project, 1759.
Artists presented are Shane Jezowski, Ryan Wilson Kelly, David Kessler, Jedediah Morfit, Daisy Quezada and Steven Earl Weber.