1933: Eine Nacht Im Kabarett
Tightlaced Theatre/Sporadic Music
Wed 22 Jan - 02 Feb 2014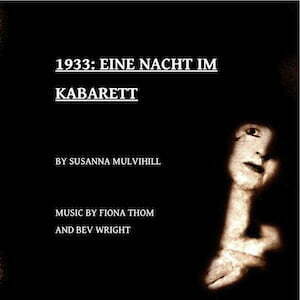 Venue: The Dissection Room
Category:
"Pure joy."
The Skinny (For Sporadic Music)
"Hypnotically haunting"
Edinburgh Evening News (For Susanna Mulvihill)
"A national treasure, no less"
bluesbunny.com (For Susanna Mulvihill)
Ticket Price: £15.00
/ £12.00
Age Group: 12+
Tightlaced Theatre and Sporadic Music invite you to spend an evening at Anke's, Berlin's most seditious night spot, on the night Germany hails a new chancellor. New writing by Susanna Mulvihill with music by Fiona Thom and Bev Wright.
Performed in English