A Live Road Movie in Super 8 and Sound
Screen Bandita & The One Ensemble
26 April, 2013
Doors 7.30pm, Screening starts at 8pm.
(60 minutes)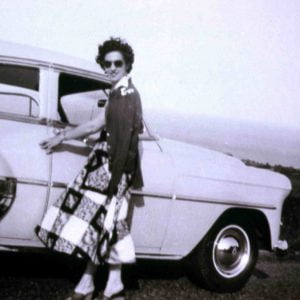 Venue: The Dissection Room
Category:
Ticket Price: 8.00
/ 6.00
Age Group: Cert. Suggested PG
A Berwick Film and Media Arts Festival Commission
Throwing caution to the wind and meandering at the grace of the landscape, this collaboration hopscotches through Screen Bandita's collection of found and previously abandoned super 8 film and slides in order to dream into existence an imagined road trip that traverses land and air, negotiates highways and byways and skitters between movement, stillness, reflection and pure abandon.  The custom-composed live score, courtesy of topsy-turvy Glasgow quartet The One Ensemble, (featuring cello, bass clarinet, guitar, percussion and vocals), incorporates traces of Eastern European folk and string-laced chamber psych, and unites thrilling playing with compositional elegance to create a bewitching, disorientating and alluring new journey.
Bringing together analogue film recovered from junk shops, attics and skips, Screen Bandita carefully select celluloid memories created by image-hunters from the past, rediscovering their excursions and bringing them into the present to create a surreal and alluring new journey. Through the whirr and flicker of the projector and a symphony of sound, the event promises a road trip to lost lands, offering an experience that travels further than any regular cinema screening – destination unknown!