Anatomy #5: No1 Anything But That!
ANATOMY
14 June, 2013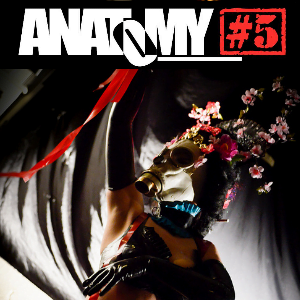 Venue: Anatomy Lecture Theatre
Category:
Ticket Price: £6.00
Age Group: 16+
Anatomy #5 features nine astonishing acts from local and international artists, including contemporary dance, performance film, burlesque, experimental music, ritual theatre, anti-circus, live art and knitting. Each considers that moment of daunting realisation; of pure flabbergast; that primal scream from behind the popcorn-sticky sofa: NO! ANYTHING BUT THAT! It'll also feature hogwash and moonshine from your villainous hosts, Ali Maloney and Harry Giles.
A contemporary take on the music hall variety show, ANATOMY is a platform for performance artists of all disciplines; beyond scratch, it creates a stage for risk-taking performance and breath-taking theatrics.
For more information, click here