Best of BE FESTIVAL
BE FESTIVAL
Tues 05 Nov 2013
19.30 - 21.50
(2 hours 20 mins, including a 20 minute interval and Q&A)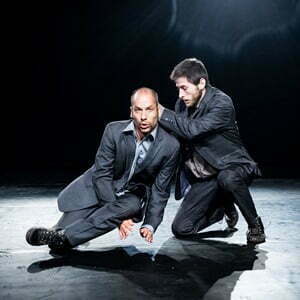 Venue: Cairns Lecture Theatre
Category:
"there is plenty to savour at the boundary-smashing BE FESTIVAL"
The Guardian
"a world-class festival"
Time Out
"wildly flavoursome"
★★★★ - The Times
"an intimate, generous and passionate atmosphere"
Total Theatre
Ticket Price: £14
/ £12
Age Group: 16+
Travel across Europe in a night.
BE FESTIVAL is Birmingham's international theatre festival, and brings together Europe's most daring and delightful new performances every Summer.
Best of BE FESTIVAL – touring the UK and Spain this Autumn – brings you three award-winning festival favourites in one night. Each show is half an hour long and can be enjoyed by people of all nationalities.
It's a unique chance to see the very best of Europe in one evening, so BE part of it.
Your ticket includes a chaired post-show discussion with all the performers.