Braw Gigs and Summerhall Present: Umberto, Talvihorros and Boom Edan
29 March, 2013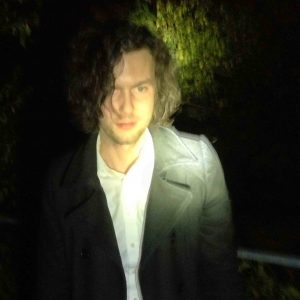 Venue: Red Lecture Theatre
Category:
"This album further confirms his stature as a brilliant synth cineaste, in the Carpenter/Howarth mould."
The List
"...powerful concision and focus; its garish intensity places it alongside classic horror soundtracks like Goblin's Suspiria, making Hill a contemporary master of the form"
The Skinny
Ticket Price: £6 in advance, £7 on the night
Umberto
(Not Not Fun, Rock Action)
The alter ego of musician Matt Hill, Umberto is a one-man band crafting horror score creep-scapes for the digital age. A true master of the horror film soundtrack aesthetic, his music is a hypnotic, all-consuming journey, reeling you into a foggy, neon-lit world of graveyards, stalkers, haunted houses, witches and blood-stained corpses. Evoking the unsettling progressive rock of Goblin and the sinister, dystopian synth-work of John Carpenter, his acclaimed releases have garnered considerable praise for their staggering, gothic take on italo disco and new-wave synth pop, recreating the brooding intensity of a Dario Argento soundtrack through the cyclical melodies and throbbing rhythms he shares with his closest contemporaries, Zombi and Gatekeeper.
Youtube clip here
Talvihorros
Talvihorros is Edinburgh based composer Ben Chatwin's study of guitar and electronics. Numerous techniques are used to coax a myriad of sounds from both acoustic and electric guitars.  Home-made and vintage electronic equipment are used to process and manipulate recorded material into dense and dark sound collages, augmented with analogue synths, organs, bells, percussion and static.
For more: www.talvihorros.com
Boom Edan
The solo project of Tuukka Asplund of Pyramidion and various other Glasgow projects, Boom Edan is an improvised attack combining operatic Finnish vocals and ostentatious electronics. He's renowned for his unpredictable and incredibly high energy sets which delves into some pretty surreal and sometimes shirtless territory. A real one off in the Scottish noise scene and a must see in the flesh.