Clout Theatre: Bouffon Workshop
Clout Theatre
13 April 2013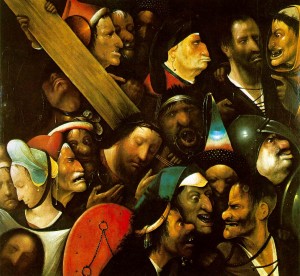 Venue: Courtyard Gallery
Category:
"Ridiclous, hilarious, baffling and unnerving… an hour of sheer pleasure"
The Scotsman
"...using a provocative mix of dark clown, slapstick and surrealist imagery, and the end result has something of the feel of a Mikhail Bulgakov story retold by The Three Stooges."
Total Theatre Magazine
Ticket Price: £20.00
/ £16.00
Please note: Minimum numbers are required to ensure this workshop can run. Please book early.
Enter the underworld with Clout Theatre as we explore the Bouffon in performance!
Traditionally wheeled out in all their grotesque glory to entertain the Royal court, we explore how Buffons are still vital in theatre as a way to mock, spit and shake up modern society – all the while keeping their winning acid smiles.
Clout Theatre met at the Ecole Jacques Lecoq and will bring their training to this lively and highly physical workshop which will coincide with their return performance of 'How a Man Crumbled' a Total Theatre Nominated sell out show based on the absurdist writer Daniil Kharms.