Death Row Diva
The Final Account of Crimson Skye
22 & 23 March, 2013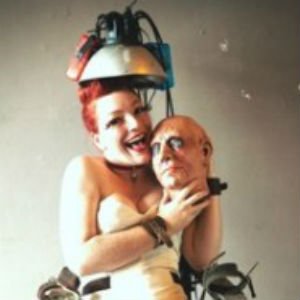 Venue: Demonstration Room
Category:
Ticket Price: £10.00
/ £8.00
Note: the dates have been confirmed as the 22nd and 23rd, not 21st and 22nd as previously advertised.
She's here!  Direct from Death Row, for a limited time only.
From the woman described by Alice Cooper as, "delightful!" comes disturbed dark comedy and song: Patsy Cline's 'Crazy' as you've never heard it before; a straight-jacket striptease; and her partner Ed the Severed head. The story of her love affair with Ed serves as a charming reminder about how it's definitely NOT okay to lie to your partner. Sharper than Freddy Kruger's pinkie, with a bite that makes Hannibal Lecter look like the tooth fairy.
Just make sure to count your fingers and toes on the way out!