Drink 'n Draw at Summerhall
26th June, 3rd July & 10th July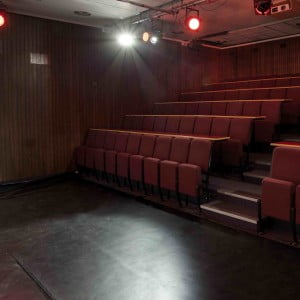 Venue: Anatomy Lecture Theatre
Category:
"We supply the model, the space and a cash bar. You bring drawing tools and creativity. What better way to unwind after a hard day's work than a dose of culture and buckets of booze? "
Ticket Price: £5.00
Age Group: 18+
NEW DATES ADDED: 26th June, 3rd July & 10th July 2013 – on sale NOW!
New Venue: Anatomy Lecture Theatre – a beautiful and ambient setting for Life Drawing.
Always wanted to learn to draw but a longtime sufferer of beginner nerves? Bored of traditional drawing classes? Drink 'n Draw at Summerhall aims to put the fun back into life drawing.
With the help of a little liquid courage from our bar, Drink 'n Draw gives you the chance to develop drawing skills in a social setting. Amateurs can become professionals for the night and professionals can let themselves relax and experiment.
Hosted by award winning artist Stephen Thorpe