Echo of Light
Folklore Tapes & the Strangest Thing
Thurs 07 Nov 2013 - Fri 08 Nov 2013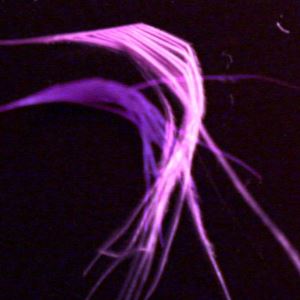 Venue: Anatomy Lecture Theatre
Category:
Tagged:
Fall Season
"It's like being lost inside some kind of ancient madness, fumbling through dusty corridors while being chased by an unseen, ghostly presence. It is wholly unnerving and I simply cannot get enough"
Brad Rose, Experimedia
"…It's the nuance and quietly spellbinding tactility of the patchworked musical (and non-musical) ingredients which give flesh to the images whilst leaving so much to the imagination"
Record Flipper
"Weird, odd, and genuinely frightening, this is an excellent release. It plays almost like a soundtrack for a decrepit, black-and-white film recovered from the ruins. Countryside witch-philia with new-age sophistication "
Stevenson
Ticket Price: £10/£8
Age Group: PG
Folklore Tapes is an ongoing multi-media collaborative project drawing upon and re-contextualising the folklore found within the counties of Britain. Exploring mysteries, myths, strange phenomena, nature and topography through contemporary soundtracks, design and film, the project puts heavy emphasis on intimacy, atmosphere and a handmade aesthetic
This new piece, 'Echo of Light,' will be a development of current collaborative work and will bring together the different areas of the artists', Sam Mcloughlin, Alison Cooper and David Chatton Barker, practice with support from Tommy Perman and Rob St John. The work includes hand treated 8mm film, modified projectors and homemade acoustic contraptions presented within an almost theatrical framework. In this way the piece is akin to a form of puppetry with the projectionist as puppeteer.
This multi- disciplinary performance incorporates ideas of puppetry, theatre, film and musical performance with the boarders between these disciplines becoming blurred as ideas organically synergise.
Support is provided by The Water of Life!