From the Page to the Stage: A theatre design workshop
16 February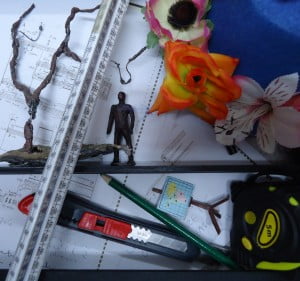 Venue: Main Hall
Category:
Ticket Price: £7
/ £5
Age Group: 16+
This fun and revealing workshop allows you to actively participate in the process of realising a real stage production from the first reading of the script to the opening night.
With two expert stage designers from the Society of British Theatre Designers, you will have the opportunity to design a theatre set model. The workshop will provide a box full of artifacts, photographs, drawings, props and documents to help you explore the unique complexity and creativity that goes into producing a  theatrical stage design.
Organised to coincide with the V&A and Society of British Theatre Designers' exhibition Transformation & Revelation : From Gormley to Gaga :UK Design for Performance 2007-2011 at Summerhall.
Suitable for participants of all levels, no previous experience required.