Classic Cinema Presents…
KHR - SPK
Every Wednesday from 12 June to 24th July , 2013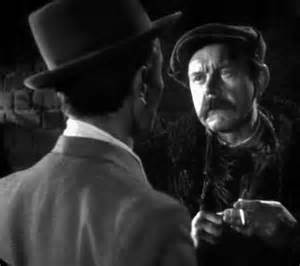 Venue: Red Lecture Theatre
Category:
Ticket Price: £6.00
/ £4.00
In French, with English subtitles
24th July – Gas – Oil (92 mins)
This early fifties classic thriller starring trucks, men and women
17th July – Tchao Pantin (100 mins)
Coluche – Comedian, actor 'Presidental candidate creator of the 'Restos Du Coeur'Holder of the world speed record for a 750cc motorbike won the Cesar Award for Best Actor in 1984
3rd July – L'Assassin Habite Au 21 (84 mins)
Inspector Wens moves into a Paris boarding house to catch a serial killer.Great film directed by Henri-Georges Clouzot made in 1942.
In French with English subtitles.
26th June – Goupi Main Rouges (96 mins)
In a remote French village an old woman is killed and her savings stolen. Several members of her family, all called:"Goupi-…", are suspected.Early classic from the great Jacques Becker.In French with English subtitles.
19th June – Therese Desqueyroux (109 mins)
This adaptation of Francois Mauriac's novel recently been remade with Audrey Tatou taking the lead role.
12th June – Le Chat
A true French classic from 1971. Julien Bouin, (JEAN GABIN) and his wife Clemence (SIMONE SIGNORET), barely communicate with each other in their small house which is destined for demolition.The cat Greffier ,being the only thing Julien still gives affection to, becomes the object of Clemence's anger as the couple's relationship deteriorates more and more ,mirroring the environment surrounding them. Great performances from Gabin and Signoret in the latter part of their careers.