Neu! Reekie! 29
1 March, 2013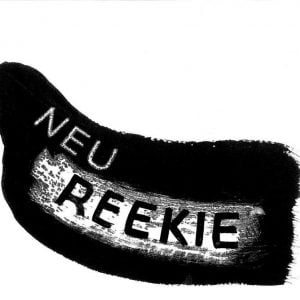 Venue: Main Hall
Category:
Ticket Price: £7.00 **SOLD OUT**
Age Group: 16+
**This event is now SOLD OUT**
Michael Pedersen and Kevin Williamson present you with a delicious picnic of spoken word, animation and music – ripe and luscious we come back to you.
Line-Up: Scott Hutchison of Frightened Rabbit, BMX Bandits, Miriam Gamble, Ron Butlin (with Jazz accompaniment) and Ainsley Henderson.
Readings
Ron Butlin (with Jazz band-ers in tow – Dick Lee and Anne Evans).
With an international reputation as a prize-winning novelist, Ron Butlin is the mighty Edinburgh Makar (Poet Laureate). In this performance Ron reads from his latest collection The Magicians of Edinburgh (Polygon) – he's joined by (Lee and Evans) two highly accomplished musicians who've stitched a spellbinding score around Butlin's spoken verse. http://www.ronbutlin.co.uk/
Miriam Gamble
Is a poet and critic from Belfast. Her first collection, The Squirrels Are Dead, was published by Bloodaxe in 2010 and won her a Somerset Maugham Award. She won an Eric Gregory Award in 2007, and the Ireland Chair of Poetry Bursary Award in 2010. http://www.bloodaxebooks.com/personpage.asp?author=Miriam+Gamble
Music
Scott Hutchison of Frightened Rabbit
Scott is head honcho of Frightened Rabbit – a Scottish indie rock band from Selkirk, formed in 2003. Their recent album Pedestrian Verse just surfaced on Atlantic Records and shot into the UK top ten. T http://frightenedrabbit.com/.
BMX Bandits
Are a Scottish 1960s-influenced guitar pop band who have been making music from 1986 to the present day. Headed up by the wonderfully charming Duglas T.(for Tiger) Stewart; they've shared members with other Bellshill bands such as Teenage Fanclub and The Soup Dragons. In the early 1990s, when Nirvana was top of the tree, Kurt Cobain said 'If I could be in any other band, it would be BMX Bandits'. Their latest album BMX Bandits in Space has recently launched and is as joyous and lustorus as any they've ever produced. More on this magical troupe here: http://elefant.com/bands/bmx-bandits
Animation Showcase
Ainslie Henderson with his short 'I am Tom Moody': A surreal trip through the subconscious of a stifled musician as he struggles to sing. Tom Moody won Best Grad Film in Ottawa, and is nominated for Best Student film at the Annie Awards (Animations Oscars). Ainslie is an ECA graduate with BAFTA wins under his belt and a Grand Walt Disney Award and loads more. One of his character voices on the film is Mackenzie Crook! Here's a trailer: https://vimeo.com/ainslie/iamtommoodytrailer
http://www.facebook.com/neureekie
@NeuReekie