Neu! Reekie! 30
29 March, 2013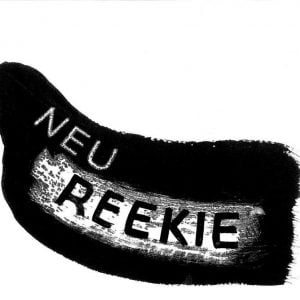 Venue: Main Hall
Category:
Ticket Price: £7.00
Age Group: 16+
Brought to you by writers Michael Pedersen and Kevin Williamson, Neu! Reekie! is a medley of spoken word, film, animation, performance and music. The line up for this show is:
Readings from:
Douglas Dunn
Dunn is a major Scottish poet, editor and critic, whose Elegies (1985). He was educated at the Scottish School of Librarianship, and worked in Brynmor Jones Library under Philip Larkin. He was a Professor of English at the University of St Andrews from 1991, becoming Director of the University's Scottish Studies Centre in 1993 until his retirement in September 2008. He is now an Honorary Professor at St Andrews. He became a Fellow of the Royal Society of Literature in 1981, and was appointed an Officer of the Order of the British Empire in 2003. Terry Street, Dunn's first collection of poems, appeared in 1969 and received a Scottish Arts Council Book Award as well as a Somerset Maugham Award.
http://en.wikipedia.org/wiki/Douglas_Dunn
David Kinloch
Kinloch teaches Creative Writing and Scottish literature at the University of Strathclyde, Glasgow where he is Reader in Poetry. A winner of the Robert Louis Stevenson Memorial Award, he is the author of five collections of poetry including Un Tour d'Ecosse (2001), In My Father's House (2005) and Finger of a Frenchman (2011), all from Carcanet. In the 1980s he co-founded and co-edited the influential poetry magazine, Verse. More recently he helped establish the first ever Scottish Writers' Centre and is a founder and organiser of the Edwin Morgan International Poetry Competition. www.davidkinloch.co.uk
Music from:
Eugene Kelly
a Scottish musician who is one half of The Vaselines, a founding member of the now disbanded Eugenius and has had a number of solo releases.
Kurt Cobain of Nirvana was a big fan of the band, covering three of their songs. Molly's Lips and Son Of A Gun were included on their album,Incesticide. Nirvana also covered The Vaselines song Jesus Doesn't Want Me for a Sunbeam on their album, MTV Unplugged in New York. He has had a number of collaborations with Evan Dando of The Lemonheads and in 2003 Eugene released a solo album, Man Alive. In 2006, he toured with Isobel Campbell, replacing Mark Lanegan when performing songs from Ballad of the Broken Seas and supporting Mogwai and The Lemonheads in Europe. The Vaselines have continued to perform around the world, with members of Belle & Sebastian supporting their live set. On May 5, 2009, Sub Pop released Enter the Vaselines. A deluxe-edition reissue of the 1992 Sub Pop release, it includes remastered versions of the band's two EPs, album, as well as demos and live recordings from 1986 and 1988.
Here's Eugene performing with Kurt Cobain: www.youtube.com/watch?v=OremaRZJhCc
TeenCanteen
Scotland favourite all-girl group incorporated sunshine harmonies, sixties pop and the odd euphoic flash of brilliance from the future. They consist of Carla, Sita, Emma and Deborah. Despite being relatively fresh from the seed TeenCanteen have already played T in the Park; Wickerman Festival; Doune the Rabbit Hole and have supported Evan Dando and Juliann Hatfield / The Lemonheads and Stealing Sheep. They had a sell-out launch at The Poetry Club and are back with another showcase in April involving the talents of artist Ross Sinclair. http://www.teencanteen.co.uk/
Animation Showcase: comes from Claire Lamond  with All That Glisters.
'All That Glisters' is a textural stop-motion version of the emotional short story by Scottish author Anne Donovan. It was adapted and animated by Claire Lamond during her final year at Edinburgh College of Art and was nominated for a Bafta Scotland award 2012. The soundtrack is written by the fabulous Scottish singer-songwriter Karine Polwart.
Neu! Reekie! is brought to you by:
Michael Pedersen and Kevin Williamson
http://www.facebook.com/neureekie
@NeuReekie