Wajda School Screenings
Polish Art Europe
Sun 27 Oct 2013
18:00 - 19.30
(1.5 hours)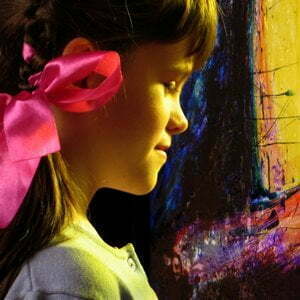 Venue: Red Lecture Theatre
Category:
Tagged:
Play Poland Film Festival
"The film festival Play Poland is the largest mobile film event in Britain, aiming at presenting and promoting contemporary Polish cinema. This year Play Poland will be held in the UK, Canada, Norway and China. It means thirteen cities, among which are: Edinburgh, Glasgow, Belfast, New Castle, Sunderland, Birmingham, Oxford, London, Ottawa, Oslo and Shanghai."
Ticket Price: £4
/ £3
Age Group: PG
Selection of three films from Wajda School.
Wajda School has been active for over 10 years. It was founded in Warsaw by Andrzej Wajda and Wojciech Marczewski. It's based on film groups tradition and experience – method of group working and co-operation of different generations. It offers a unique combination of production and education for film professionals.
Since 2011 Wajda and Marczewski have also started the production company – Wajda Studio. It focuses on the developmental stage and supports its directors with artistic supervision from the top Polish and European filmmakers. The school is looking for author-driven features, documentaries and short film projects which bring up contemporary issues. It concentrates on international cooperation and co-productions.
Glasgow ('Glasgow') P. Subbotko 30′ Muka! ('BOO!') K. Kądziela 27′
Mój Dom ('My Home') M. Szymków 28′
Marysina polana ('The dog hill') G. Zariczny 39′