RealReels: Steps in the World of Equal Exchange
Fairtrade
10 March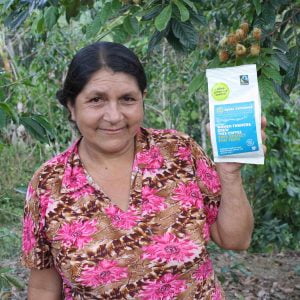 Category:
Ticket Price: Free
Come and celebrate the end of Fairtrade Fortnight with Scottish pioneering Fairtrade Co-op Equal Exchange and Summerhall. Free Fairtrade wine and refreshments will be served.
RealReels is a series of films showing the work of Equal Exchange and their farmer partners who bring you the delicious food and beverages. These films contain interviews with the farmers who grew the gorgeous Fairtrade and Organic coffee, nuts and honey. We watch what happens to the coffee when it arrives in the UK and how it makes the perfect cup of coffee. We then see what some of the customers think about Fairtrade, Equal Exchange and the products.
Many of the interviews are with women farmers who are part of Equal Exchange's coffee grown by women initiative launched in 2011. Summerhall serves coffee grown by women all year round.
This event takes place in the Summerhall Cafe and the Red Lecture Theatre.
To see all of our films please visit our YouTube Channel: