Recognize
Heriot Watt University and SAMH
Mon 02 Dec 2013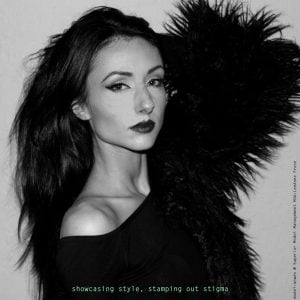 Venue: The Dissection Room
Category:
Ticket Price: £10.00
Age Group: 18+
Recognize has invited some of the most influential names in Scottish fashion to showcase style and stamp out stigma. The stigma we felt that we could all relate to is the issue of mental health.
Our partnership with SAMH (Scottish Association Mental Health) is vital. Without charities such as these, young people often cannot imagine a brighter future; therefore it is essential to blow the trumpet of SAMH as well as our own talented individuals' at the event. People of all professions, backgrounds and ages need to recognize the importance of stamping out the stigma associated with mental health and not just those involved in fashion.
Alongside raising awareness about mental health, Recognize are bringing the best designers Scotland has to offer and will be presenting to you some of the outstanding talents of Scotland's creative young people. Through a fashion show, music and presentations from industry insiders, the evening will promote the already ambitious as well as aim to inspire those attending and those who hear about it.
The event itself has become so much more than just a party – it is a celebration of ambition, a springboard for up and coming designers, a celebration of SAMH, an evening of inspiration and an opportunity to network with current and future industry professionals.
It is time to Recognize, showcase style and stamp out stigma.