Reel Music: City of Salt & Leila Albayaty
22 March, 2013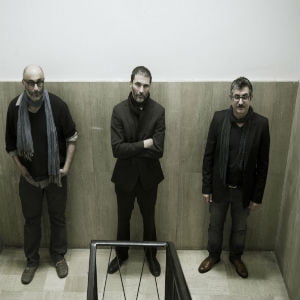 Venue: Red Lecture Theatre
Category:
Ticket Price: £3.00
Join us for the Reel Music concert, a showcase of the best of contemporary Iraqi music.
City of Salt are an experimental and startlingly contemporary Arabic three piece who tear apart the rule book and combine the oud, clarinet and electric guitar to explore Middle Eastern traditions through jazz, noise and improvisation. Their shows will feature live visuals by Iraqi filmmaker Parine Jaddo, also screening at Reel Iraq.
Leila Albayaty is of Iraqi French origin, and divides her time between music and movies. At Reel Iraq, she will perform songs taken from her first feature film 'Berlin Telegram' and album of the same name. The songs are about love, loss and hope.