Romeo and Juliet
Bard in the Botanics
Tues 08 Oct 2013 - Thurs 10 Oct 2013
19.30 on 08 09 & 10 with a matinee at 13.30 on 08 Oct 2013
(2 hours)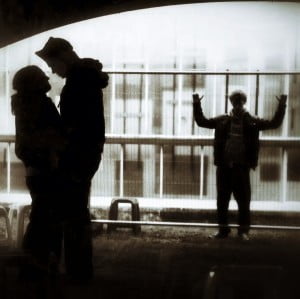 Venue: Old Lab
Category:
"has a violently youthful relevance for a new generation of 16 year-olds. See it outside or inside, but just see it"
The Herald - *****
"full of wit and understanding….in Glasgow, of all cities, this is a tale that never seems out of date"
The Scotsman - ****
"An excellent take on the Bard's tale…filled with all the flaming passions of youth"
Stv.com
Ticket Price: £12
/ £8
Age Group: 8+
For group bookings, please email boxoffice@summerhall.co.uk for more information
By William Shakespeare
"These violent delights have violent ends"
An ancient feud between the Capulets and Montagues rips apart the city of Verona. A young generation, caught up in its violence and hatred, perpetuates a situation over which they have no control. When Romeo and Juliet, children of the two mortal enemies, fall in love, they set in motion a chain of events that will destroy not only themselves but many of their friends.
Acclaimed by audiences and critics alike, this 5-star production retells Shakespeare's enduring story through the eyes of a younger generation betrayed by their elders and struggling to make sense of their emotions in a world they haven't created.