St Patrick's Night Celebration 2013
17 March, 2013
7.30pm (Traditional Irish Pre-Theatre Dinner at 5.30pm)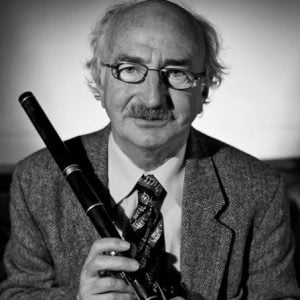 Venue: Main Hall
Category:
Ticket Price: £12.00 (Traditional Irish Pre-Theatre £27.00)
/ £10.00 (Traditional Irish Pre-Theatre Dinner: £25.00)
Tickets for the Traditional Irish Pre-Theatre must be booked before 12noon on Wednesday 13th March
Unmissable celebration of Irish and Scottish culture in the distinctive surroundings of Summerhall.
A feast of Irish and Scottish Gaelic music and poetry from two giants of traditional music, Cathal McConnell (Boys of the Lough) and piper extraordinaire, Allan MacDonald of Glenuig and one of the most inventive Irish poets in Scotland today, Rody Gorman whose "intertongueings" have created great excitement among poets and translators alike and introducing some exceptional young musician stars, every one!
Visit the facebook page!