Strange Attractor
sink
Sun 05 Jan, 2013
19.30 - 22.00
(2 1 hour blocks with a 30 minute interval)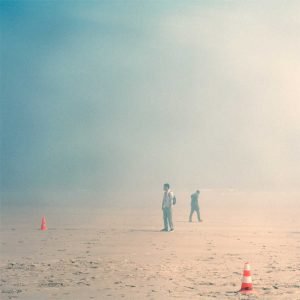 Venue: Anatomy Lecture Theatre
Category:
"I had to keep laughing or I think my heart would have exploded."
Libby Duffield on Alabaster DePlume
Ticket Price: £7.00
Age Group: 16+
Edinburgh's acoustic improv uber-trio s i n k curate their monthly sound and light laboratory in the Anatomy Lecture Theatre. This month s i n k will present a new piece exploring sound and time, devised and co-produced alongside Dundee's digital guru Tom deMajo. Also showing will be "Nothing Is Impossible Under the Sun", a new work on Calais by Alice Myers (IdeasTap Photographic Award 2012). The work incorporates diverse materials such as drawings, writing and sound recordings to shape a complex representation of people who are legally invisible. The resulting fragmented narratives combine with the circular, mechanical inevitability and stuttering light of the analog slide show to evoke the parallel existence to which people without papers are consigned.
Last, but not least, we are delighted to host Ed Dowie. After spending several years composing scores for theatre and short films, Ed joined The Paper Cinema, a puppetry/animation/theatre/music hybrid that tours across Europe and occasionally further afield (as well as in back gardens in North London). In 2012, Ed decided that he would finally return to the music business with his (imaginatively self-titled) solo career, which attempts a fusion of experimental techniques with melodic aspirations.
www.alicemyers.net
www.theplughole.org