Syndicate+
Syndicate Series/ SCREE magazine
20 June, 2013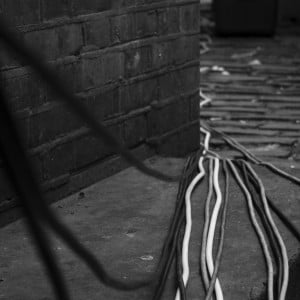 Venue: Red Lecture Theatre
Category:
"Among the tangled mess of wires that is our networked existence, SYNDICATE extends its strange tentacles and locates a living pulse in the collision and collusion of word, sound and image"
Verse Hearse
Ticket Price: Free, ticketed
Tickets available at the door of the Red Lecture Theatre
Syndicate is a unique initiative bringing together writers, musicians, artists, and researchers to explore the intersection of technology with avant-garde and experimental culture.
For this next installment, Syndicate collaborates with SCREE magazine to bring you an exciting night of experimental poetry and hip-hop beats.
Juha Virtanen currently lives in Kent. His poems have appeared in various small press publications, including Halfcircle, Intercapillary Space, SNOW and Vile Products. His first collection, Backchannel Apraxia, is forthcoming from Contraband Books.
Luke Allan is based in Edinburgh. He runs the small-press sine wave peak, which is due to publish the first issue of a concrete anthology titled Quait in summer 2013.
www.lukeallan.com
Greg Thomas lives in Edinburgh. He has published some poems in SCREE and other places. He likes letraset and eating, and knows little of technology, except in a paleolithic sort of way, for which he apologises.
http://gregthomaspoetry.blogspot.co.uk/
Lamplighter is Robin Legge. His music can be described as GLASGOW HIP HOP OR SYNTH-BASED ODOURS
http://lamplighter1.bandcamp.com/