The Art of Letter Writing (CANCELLED)
Simon Garfield
Thurs 12 Dec 2013
18.30 - 20.00
(1.5 hours)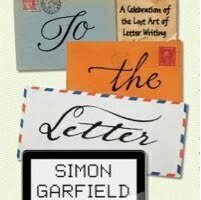 Venue: Anatomy Lecture Theatre
Category:
Ticket Price: £5
Age Group: 12+
No one writes letters anymore. We live in an era of text messages and quick emails. Does  this mean that we have eternally lost what is essential to humanity? Summerhall is delighted to present a talk by the bestselling author of Just My Type and On the Map, Simon Garfield, to discuss the art of letter writing.
Garfield focuses a keen interest on the letters by some of the most influential figures in literature, such as Jane Austen, Ted Hughes and Virginia Woolf. Garfield will engage us in a controversial debate about what the loss of this art means and how we can revive it by writing the perfect letter. Ultimately, this talk involves Garfield providing all with instructions on how to write the perfect letter and how letter-writing as a form of communication expresses our emotions in a way technology is not able to.
In the lead up to the talk we will publish a letter by a famous person each week. Read and laugh, cry, be offended or inspired!