The Butterfly and the Wolf: An evening of outstanding vocal entertainment
2 March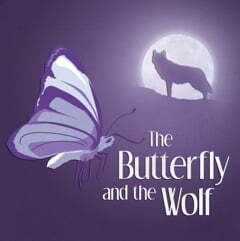 Venue: The Dissection Room
Category:
Ticket Price: £15 suggested donation to the Charity
Seven sensational singers.
A cabaret of 40 songs – from musicals, classical and jazz.
Twelve super-talented musicians.
And the world premiere of a new charity single, The Butterfly and the Wolf.
And that's also the title for an evening of outstanding vocal entertainment being staged to benefit the charity LUPUS UK. It's being arranged for Sarah Heney who, in May 2010, was diagnosed with the painfully debilitating and incurable autoimmune disease, Systemic Lupus. Now just 49, she has had to give up her job as Marketing Manager at the Edinburgh Playhouse and the illness severely curtails her life.
Moved by how this affects her, some of Sarah's very talented theatre friends have decided to put on a special charity performance. The singers include Susie Dumbreck, who has appeared in Les Miserables and Oklahoma! in the West End and Charles Munro who has performed at the Royal Opera House and with Scottish Opera.
A minimum donation of £15 per ticket would be appreciated.To donate and for ticket details, click to go straight to the Virgin Money Giving site. http://uk.virginmoneygiving.com/SarahHeney
And if you can't make it along, perhaps you'd still like to support the charity through Sarah, on that same page.