The Gates
conFAB
Wed 16 Oct 2013 - Sat 19 Oct 2013
16 - 19 at 20.00 - 21.30 and 19 at 16.00 - 17.30
(1.5 hours)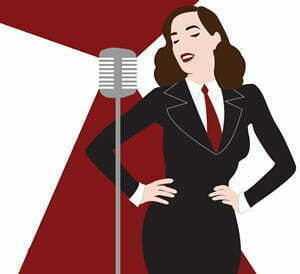 Venue: The Dissection Room
Category:
Ticket Price: £12.00
Age Group: 14+
conFAB presents The world premiere of The Gates: Love, liberation and respect
West Side Story meets Cabaret meets Chicago in this passionate, extravaganza of 1950s Blues, Jazz, Gospel influenced musical.
Post war Chelsea, London: bohemian, broad-minded and wild. A world of its own, the habitat of artists, musicians and theatricals: Quentin Crisp, Joyce Grenfell, and Joan Collins are regular visitors. The Gateways a small private members' club in the heart of Chelsea. Join us for a night of music, song, passion, star crossed lovers and gangster warfare. How will the glamorous Butch and Femme patrons of The Gates react to the tragic death of a beloved friend? Is this the end of their sanctuary and community, or the beginning of a brave new world?
The Gateways opened in 1945 in the basement of a shop on the Kings Road where it prospered until its closure in 1985. Whilst the setting and some of the characters in the musical did exist and live, for the purposes of this story all events, characterizations and representations are completely fictitious.