How to Find Your Novel Cure
Ella Berthoud
Sat 14 Dec 2013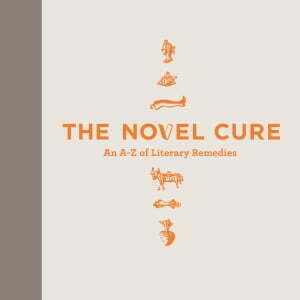 Venue: Anatomy Lecture Theatre
Category:
""Reach for The Little White Car by Danuta De Rhodes. Because whatever it was you did, it wasn't as bad as what Veronique did, the spoilt twenty-two-year-old Parisian girl who emerged from her hangover to realise, with a plunge into a new Ice Age…well, you'll have to read it and see. Call in sick, then go back to bed. There you will read- in big fat type that won't challenge your eyes, and straightforward prose that won't befuddle your head – a lesson in how much worse it could have been. Go on, indulge."
The Little White Car by Danuta De Rhodes
Ticket Price: £5
'How to Find Your Novel Cure' by School of Life Bibliotherapist Ella Berthoud.
Have a physical or emotion malady that needs fixing? Get rid of the Ibuprofen! Whether you are attempting to get rid of a cold or going through a break up, it seems a novel could be the perfect cure. Summerhall & Cannongate are delighted to be presenting an evening of Bibliotherapy with a Bibliotherapist from the School of Life in London, Ella Berthoud.
Ella has collaborated on a new book called 'The Novel Cure', which provides an A-Z list of remedies in the form of a novel. On this delightful evening, both authors will be providing prescriptions for the mind and the body, so come along and be healed! Maybe a novel may be the best medicine of them all.
Click here for a little taster: http://www.summerhall.co.uk/2013/the-novel-cure/