Wojtek, The Bear that Went to War
Polish Art Europe
Sun 03 Nov 2013
18.00 - 19.30
(1.5 hours)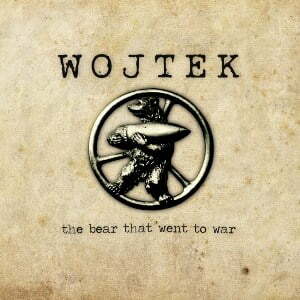 Venue: Red Lecture Theatre
Category:
Tagged:
Play Poland Film Festival
Ticket Price: £4/£3
Age Group: PG
"Wojtek. Niedźwiedź, który poszedł na wojnę" ('Wojtek. The Bear That Went To War') by Will Hood and Adam Lavis, depicts a true story about a Syrian brown bear cub found in Iran and adopted by soldiers of the 22nd Artillery Supply Company of the Polish II Corps. Wojtek was fed and brought up by soldiers and he repaid this kindness by carrying ammunition during the Battle of Monte Cassino.
The film shows how important his link with Scotland was in the final journey of the last of Ander's Army. People in the parish of Hutton, Paxton and Fishwick still remember Wojtek, and they have not forgotten the experience of meeting a very large brown bear ambling along their county roads.
There will be a Q&A session about the Wojtek Memorial Trust after the screening.