Woodstock Benefit Event for Woodstock Taylor
8 March, 2013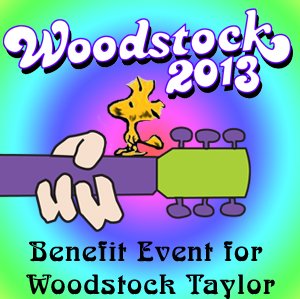 Venue: The Dissection Room
Category:
Ticket Price: 10.00
Age Group: 18+
An evening of Music, Stand Up, Burlesque & Prose.
All proceeds going to Woodstock Taylor, a well loved and respected Edinburgh based music teacher and voice coach who recently survived a house fire – sadly all her possessions didn't.
AN EVENING OF GREAT MUSIC:
SOULUSSION & THE SOUL POWER HORNS
THE TANGO RHUMS
SEE BASS KID
KING FU ACADEMY
FIDELIYA
ACTS
STAND UP COMEDY Julia Sutherland
BURLESQUE
PROSE:
DAVID CAMPBELL (Scottish Storyteller)
THE TANGO RHUMS:
With their feet firmly planted in the punk era and augmented by a cumulative understanding and appreciation of everything that came before and after the so called 'zero moment' The Tango Rhums are the band that are playing Post Punk in 2013.
'You ate the last Scotch Pie whilst listening to Joy Division'
KUNG FU ACADEMY:
Combining relentless funk rhythms with lush harmonies and fantastic pop hooks – Formed by four music students for what was, initially a one-off performance. The chemistry clear, the band continued and have been gigging rigorously since their formation, performing at top venues in Edinburgh and Glasgow.
SEA BASS KID:
A regular on the Scottish gigging circuit, Sea Bass Kid are an Edinburgh based six-piece band sportinga unique Indie Pop sound flavoured with lashings of Reggae, Blues, Folk and Funk. Finalists of 'Live and Unsigned' Scotland 2009, Sea Bass Kid have built up a formidable fan base since their formation. They are the resident band at Whistle Binkies where they can be heard every week.
'Sounds like The Coral on acid' – Ryan Morrison, Outside The Box, Glasgow
SOULUSSION AND THE SOUL POWER HORNS
A nine-piece Funk/Soul/Disco band made up of experienced musicians with years of live studio work behind them.
They cover classics from Aretha Franklin, Otis Reading, Donna Summer, Wilson Pickett, Stevie Wonder, Candi Staton and many more.
Described as 'The Ultimate Party Band' they are sure to raise the roof and get you up dancing!
FIDELIYA:
Fideliya is a singer based in Edinburgh. A rising vocal talent whose style incorporates Jazz, Blues and Soul. Backed by some of Edinburgh's wonderful musicians. Performs regularly with Glasgow City Big Band and is a resident singer at Empires Cafe
DAVID CAMPBELL:
David is one of Scotland's most prolific storytellers whose repertoire of tales ranges from ancient Celtic epics of Ireland and Scotland through stories if adventure and romance, of faith and love, to humorous anecdotes and quirky comic tales.
BURLESQUE:
Our Hostesses for the evening shall be our lovely Burlesque girls.
As well as performing on stage they shall be serving drinks and tempting you with raffle tickets for your chance to win one of many great prizes that have been donated by both local businesses and friends of Woody.
STAND UP: JULIA SUTHERLAND:
Television/Radio Presenter and comedy strumpet shall add to the night's entertainment with some darkly delicious stand up for grown ups. If your not a fan of provocative, potty-mouthed girls with no discernable shame, this may not be the show for you.
" Stand Out Performer with a ice-pick like punchline' tvbomb.co.uk
All Proceeds from this event shall be donated to Woody to help her to set up a new home and to get back to teaching again.